War teaches 'each of us is a tool for the healing of ourselves' – Magsaysay Awardee Gethsie Shanmugam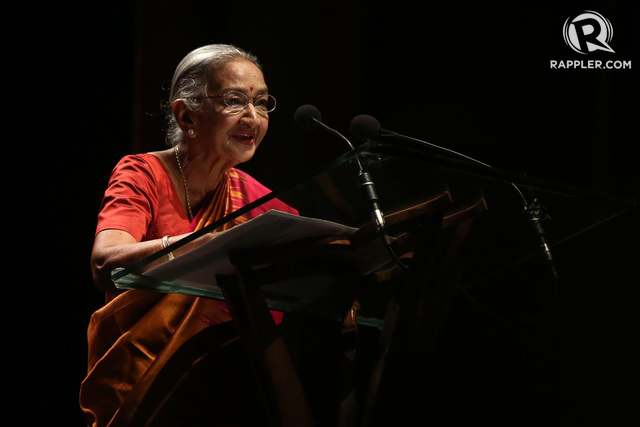 The 6 recipients of the prestigious 2017 Ramon Magsaysay Awards were officially recognized during their presentation ceremonies at the Cultural Center of the Philippines on Thursday, August 31.
Among the awardees is Sri Lanka's Gethsie Shanmugam, who used psychosocial support in rehabilitating women and children scarred by war in her country.
Vice President of the Philippines Maria Leonor Robredo, trustees of the Ramon Magsaysay Award Foundation, distinguished guests, members of the Magsaysay family, fellow awardees, ladies and gentlemen.
The Ramon Magsaysay Award affirms the spirit of humanity that endures even under the most difficult of circumstances. My work with children and adults living with war, disaster, and other hardships has shown me that even in the context of terrible violence, loss and suffering, there is always the possibility of growth, caring, and hope. Life cannot only continue despite pain and hardships, but can take on new meaning and purpose.
Working in war-affected Eastern Sri Lanka in the mid-1990s, I saw how, with encouragement and assistance, children on the small tidal island of Nasivantheevu found the courage to negotiate with the warring parties to allow safe passage for the bus that took them to school, enabling access to an education that would transform their lives.
Read more: https://www.rappler.com/world/regions/asia-pacific/180827-speech-gethsie-shanmugam-ramon-magsaysay-awards-2017